Project Management certification is not new. It has been existing since centuries (Construction of Taj Mahal, several historical forts, Great Wall of China and many more are examples of projects managed and executed perfectly) but recognized and accepted officially as a profession only in the 21st Century. Since then, several experts have approached and defined it in different ways with their own exposure, preferences, mind set and thought processes. It is an evolving field and is getting more and more developed, mature and at the same time flexible and inclusive.
Several standards for Project Management Certification have been defined and redefined in the last few decades.
As we say: "Change is the only constant in this universe"
This applies to Project Management Training as a profession as well. With the corporate culture, our preferences and perception, needs of the society and individuals all changing with everyday passing on – Upcoming trends in Project Management Certification is also changing and aligning as per those. Adaptability is the key.
Those who understand it and adapt to it quickly will be able to perform and taste success based on Project Management.
In 2021, as we speak lot has changed primarily due to COVID and that had an impact on Project Management certification as well. "Survival of the Fittest": This phrase which we have been living with is seeing the brightest light of the day not for our personal lives but in our professional lives as well
Few pointers worth mentioning here:
Shared Workplace/ Virtual or Remote Working Lifestyle is popularly accepted by several employers and employees as well.
Agility and Adaptability is what employers are expecting at the work place more and more.
Multi skilled employees are preferred. "Jack of all, Master in Some" is the new phrase nowadays.
Consolidation is happening in several organizations as a part of cost cutting and being more competitive in the market.
Due to all the above points mentioned, Project Management training (PMP training) becomes very important for every employee as an add on skill to perform and survive, then excel and grow within the organization. It is no more going to be limited to handful of senior employees within the organization.
Project Management as a field is also expanding and is being inclusive of several domains/ aspects like:
Data Management/ Analytics
Automation
Artificial Intelligence
Emotional Intelligence
Cultural & Social Intelligence
Agile as a Mindset
Leadership Skills
More stress on non-traditional areas like Procurements, Communications, Stakeholders etc.
Empowering the team in decision making
Project Management earlier was not looked upon as a significant area by corporates to focus upon. But in the last decade or two, as the project size is growing, corporates are realizing the importance of implementing and following standard Project Management certification (PMP Certification) methodologies and principles. This awareness is leading to a lot of new thoughts being imbibed in the Project Management practices globally. Standards are also getting improvised based on lessons learnt and upcoming trends as mentioned earlier.
My 2 cents for what can we expect in the future for Project Management Certification (PMP Certification) are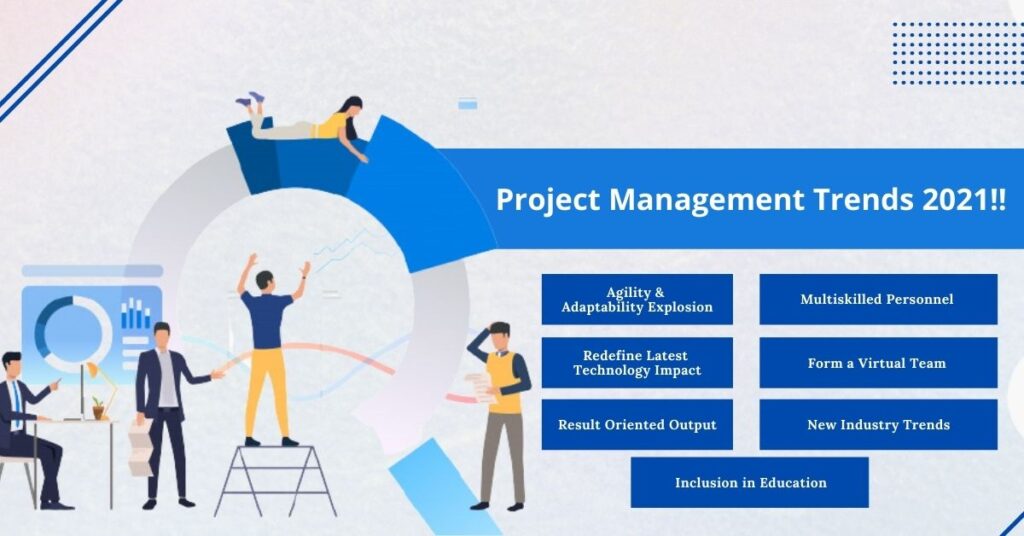 Agility and/or Adaptability will be included in a big way
Multi-skilled personnel will be expected to manage the projects
Impact of technology is certainly going to redefine the way we currently look at Project Management
Virtual Teams is going to be a new reality impacting several areas including Project Management
Result oriented/ Outcome based approach will be the new norm going forward
New industry trends will lead to several major changes as well
Project Management will be included as a field in Education. Few Business Schools are already offering courses in the same.
Research and Development in Project Management Certification is currently lacking and needs a push as well.
Innovation and New Ideas from those who are involved in this will get a boost.
ProThoughts Solutions – Training Institute offers Project Management Certification(PMP) training to professionals, get certified to achieve high goals in your career.