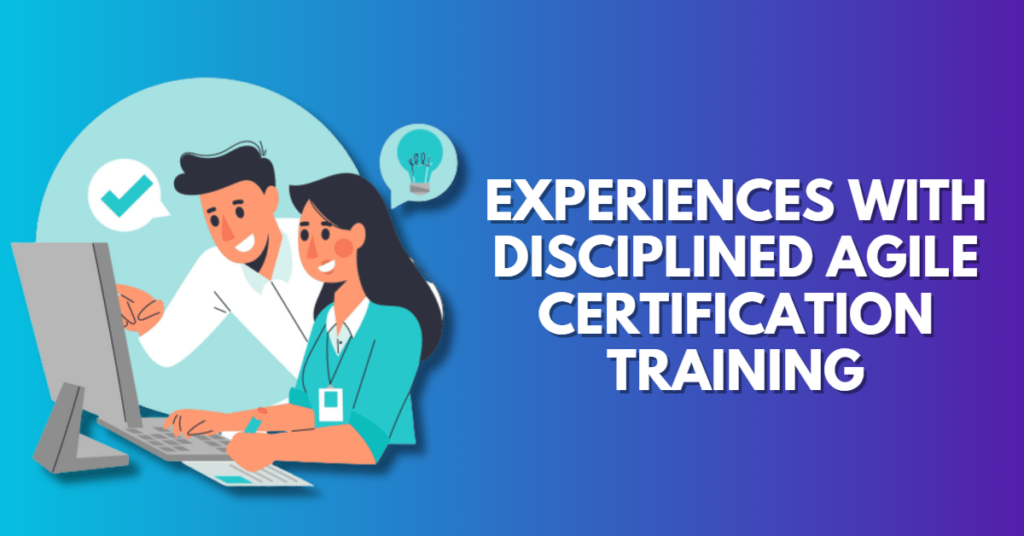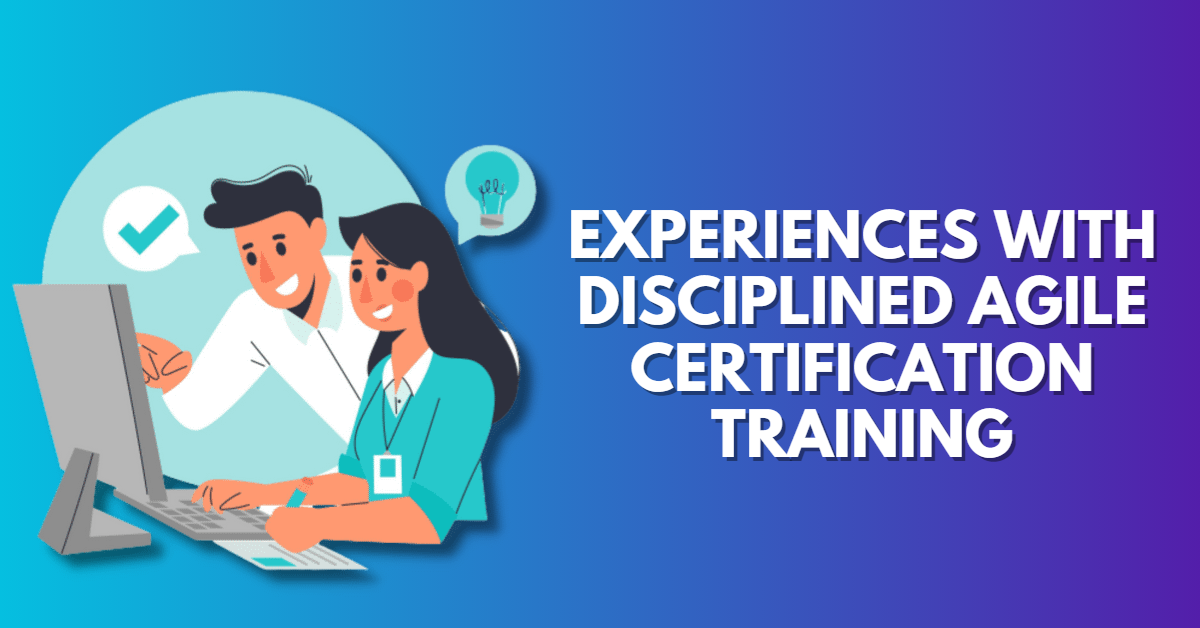 Disciplined Agile has opened a big space in Agility and going forward, Agility will dominate the way projects are done. There will be a huge shift in the way organizations operate shortly, with lots of organizations having the pressure to include Agility in their day to day operations and deliver value sooner to the customer, and enhance the customer experience.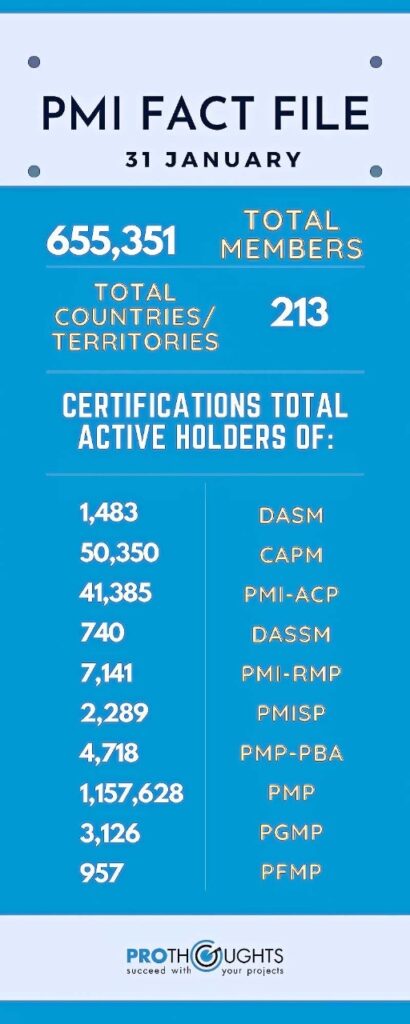 We got an opportunity to talk with Mr. Ashish Sadekar and take his views and facts on his initial experiences of Disciplined Agile. We think this will benefit a lot of aspirants, practitioners and experts to get insights into Disciplined Agile and hopefully, make their right choices.
How has been the response for Disciplined Agile so far?
The response for Disciplined Agile has been great. When ProThoughts had launched the Disciplined Agile certifications in Aug '20, we got some pre-registrations and many wanted to be the 1st ones to do that. Post that it stabilized with the batch sizes almost the same till Nov '20 and we got a surge in Dec '20. And with the advent of DASSM from Jan '20, there were a lot of choices for participants and perhaps a little confusion too.
We do have a robust pipeline with many enquiries and may have indicated that they are willing to do post-April 2021 when the economy stabilizes
We get some highest attendees on webinars based on Disciplined Agile and it does indicate many are curious about Disciplined Agile and want to know more about this Disciplined Agile space.
How are the examinations for DASM and DASSM? We heard that the DASSM examination is tougher than DASM? How many participants pass on the 1st attempt?
The examinations for DASM and DASSM are very PMI-ique (if I may use that word). What I mean is that the exams are neither easy nor tough. You require to put a certain amount of effort post your training for sure. And this is particularly true who are new to the Agile world.
The DASSM certification becomes tougher, in my opinion, for people who directly take the DASSM certification and at the same time, do not have strong Agile knowledge. We do offer a Disciplined Agile Knowledge check and depending on the score and assessment, we offer them a Disciplined Agile Foundation course. This helps participants to uncover some basic concepts on Agility as well as on Disciplined Agile.
With the DASM examination, we have a 100% rate so far and most of them barring 1 student have cleared in the 1st attempt. However, the DASSM exam is trickier as it has more situational questions on Agility. We have an almost 100% record of passing the DASSM examination (although the DASSM is very new) but more than 50% had to take a reexamination to clear the DASSM certification. Currently, PMI is giving the participant the option for 3 free re-takes within a month for Disciplined Agile certifications. And this is proving to be beneficial for particularly the DASSM examination.
What kind of participants are taking up Disciplined Agile? Are they with Agile background or typical Project Managers or any other pattern?
All kind of participants from different geographical locations and many industries are taking the certifications. I did not give any specific thought for some common elements but this is making me think – this is a good question.
As I can see some pattern,
Participants with more than 10 years of experience have taken the training although many with lesser experience did enquiries.
PMI loyalists were the early adopters. So significant ones were the ones who had already some certifications and PMI certifications.
Not many so far with non-PMI Agile certifications have taken the workshop but enquired.
Also participants new to Agile have also explored this option and found this training intensive and have a very favorable view on Disciplined Agile in terms of knowledge and application.
So, I guess there is a kind of universal crowd wishing to explore Disciplined Agile. I think there would be more coming in the coming year, with stabilization of economy and dilution of Covid.
How is the Course? How are participants coping up with a new concept in the market?
I loved the content and the possibility of impact it can create for an organization. Disciplined Agile is an incredible combination of Agile, Lean and Disciplined Agile, as the creators of Disciplined Agile say. And it is true. Disciplined Agile is knowledge-intensive and for a person new to Agile, it looks like a WOW. And even for a seasoned practitioner, it provides a new thinking pattern.
I loved the content and the possibility of impact it can create for an organization. Disciplined Agile is an incredible combination of Agile, Lean and Disciplined Agile, as the creators of Disciplined Agile say. And it is true. Disciplined Agile is knowledge-intensive and for a person new to Agile, it looks like a WOW. And even for a seasoned practitioner, it provides a new thinking pattern.
The DASSM courses are more practical and give you the guiding & building blocks to implement Disciplined Agile for a high performing team
The 3rd level which is a Master level – there are 2 certifications – A disciplined Agile Coach (DAC) and a Disciplined Agile Value Stream Consultant (DAVSC) which will offer to bring Business Agility for the organization
Participants are giving a favorable view on the knowledge and applicability of this tool-kit, i.e., Disciplined Agile. I am aware of 2 participants who have started practicing Disciplined Agile in some form in their respective organizations. I would love to hear their feedback on the usage of this tool-kit and how it is helping the organization. The DA is a novel idea and with the right guidance by DA experts and PMI's wide reach, it will have a good impact on the organization.
What is the pattern of taking Disciplined Agile Certifications? Can I go directly take DASSM and save a certification cost of DASM worth 900 USD?
Many individuals, particularly in India, would not like to shell out a huge cost which includes 2 certifications cost unless sponsored by the organization. They are kind of fine to put money on 1 certification and if PMI is giving them the option, and of course their experience included, many are choosing the higher certification which is DASSM.
So, if you have a minimum of 2 years of Agile experience, you can directly go for DASSM.
ProThoughts have understood the gap here and we are giving a good value-add. We are providing a Disciplined Agile Knowledge Check (DAKC) which gives a fair assessment of the participant and tells him/her whether he can directly go for DASSM or he/she needs to do some self-study or take our Foundation Course on Disciplined Agile. Depending on the assessment, it saves the participants' costs and still gives the basic knowledge and enables the participant to go for a higher certification, i.e., DASSM
What is special about ProThoughts that many participants are taking up the courses from ProThoughts, esp. the increased participation from other countries?
One thing that I safely say about ProThoughts is that we are very passionate about what we do. We love doing this and hence, we are in this business.
We endeavour to enhance our customer's experience in offering various value-adds as I mentioned earlier Disciplined Agile Knowledge Check (DAKC). We have built our materials in the form of Flashcards, Mind-maps, Slide books, Mock Tests, Games that help the students to crack the exam. We take the feedback from students, as the certifications are new, and also continuously, and improve on our offerings. We love to differentiate ourselves and offer many additions to make a great experience for our customers.
If you notice, the amount of knowledge that ProThoughts have come up with in Disciplined Agile – you can check our Blogs and Webinars, it is there right at the top, not only in India but in the world. And we continue to do that. Further, we have our instructors who understand the organization's DNA and not like to get outside freelancers.
Plus one more important point – Our Support – We hand-hold our participant till they get the certificate and beyond. So, we help every participant, if it means going out of the way to help our customers.
Perhaps, all these contribute to instilling trust among the customer community. And it is a huge draw when people abroad give us repeated business. Earlier, it was Indians who were settled aboard were being part of our various courses but with Disciplined Agile, we have many who have trusted with our delivery and we have got repeat customers from the same country as reference.
Your thoughts on Disciplined Agile and its way forward?
Disciplined Agile as an idea, has a lot of promise and that's why perhaps PMI also backed it and acquired it.
I feel PMI has a good network and good relationships with big corporates to push Disciplined Agile for many to consider and implement Disciplined Agile. However, the next 2 years will determine whether it can become an industry leader on similar terms such as Scrum or SAFe. That requires to have more than an idea and requires some swift execution and great partnerships to make it work.
We, at ProThoughts, have placed a bet with Disciplined Agile and Agility. We would love to see it grow and become an industry leader. And we are very committed to PMI and PMI India and would like to be their strongest partner.
Your thoughts on Agility and way forward?
Agility is the way forward.
With so many changes and unpredictability in the system and business, Agility with all its practices will be expedited in many organizations and it would be adopted sooner than later. Covid has accelerated to bring Business Agility into organizations.
Agility provides a great concept and it reduces costs and brings in better quality to enhance the customer value.
As I said, Agility is the way forward.
Disciplined Agile Certification Training has been quite an immersive journey for ProThoughts experts. This journey started almost a year back in April '20 and we are still in the thick of things to value-add on Disciplined Agile and collaborate with PMI and PMI India strongly. There were lots to learn and lots to give as well in the Disciplined Agile space.
To be on the record, ProThoughts was the only Premier Partner for Disciplined Agile in India when it was launched on June 20 and one of the 3 "Premier Partners" globally. ProThoughts were the 1st ones to launch the Disciplined Agilist course, which has ProThoughts own superior material such as Mind-maps, Flashcards, Slide books, Mock Tests and games and other activities. ProThoughts also launched the 1st DASM certification workshop in Nov 20 and later DASSM workshop in Jan '21.
The Disciplined Agile certifications is a journey and just not a certification to reach mastery in implementing Agility.
At ProThoughts, we were blessed with participants from many different countries and diverse industries participated. In such a short period, we have trained many in Disciplined Agile – more than 10 countries' participants so far with many industries represented. The instructor for all our Disciplined Agile courses is Mr. Ashish Sadekar.
For any further queries, you can always drop a mail to [email protected] and we will be happy to help.
We encourage you to join the popular and growing LinkedIn group on Disciplined Agile – ProThoughts & team along with great influencers have created the group and create great content and updates on Disciplined Agile.
You can also check if you are eligible for the Disciplined Agile Certification by taking a quick quiz.
Thanks to Mr. Ashish Sadekar for his valuable insights.
You can leave your comments below and our experts can clarify.
Happy Reading!!