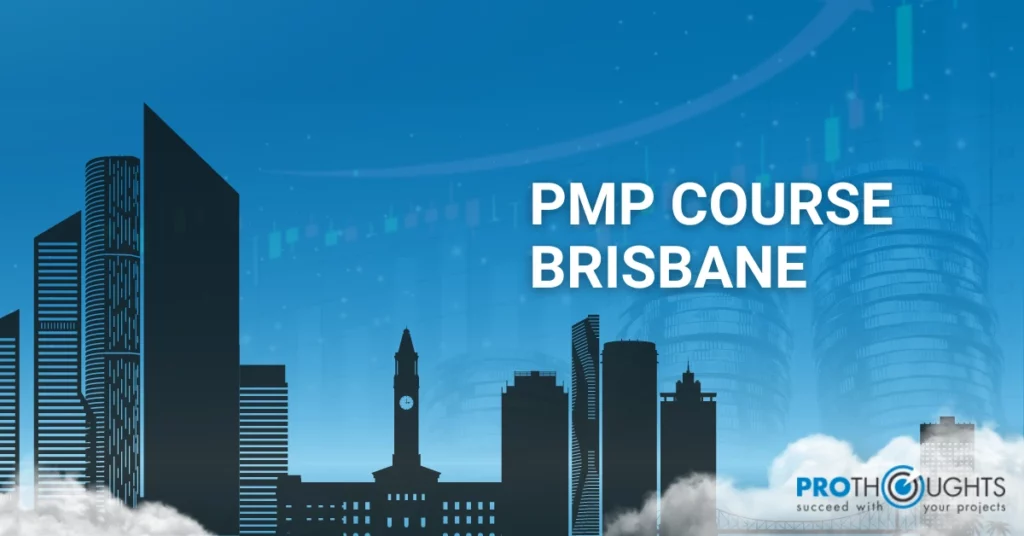 Taking a PMP course in Brisbane could be the key to unlocking your career potential. But what makes a PMP course so essential?
This blog post will discuss why you should consider taking a PMP course in Brisbane. From gaining valuable knowledge and skills to improving your job prospects and earning potential, there are numerous benefits to obtaining your PMP certification. So if you're ready to take your project management career to the next level, read on to learn more about why a PMP course in Brisbane is the right choice!
What is the PMP Course, and why is it important?
So why is the PMP course so important? First and foremost, it demonstrates your credibility as a project manager. Employers worldwide know PMP certification holders have the knowledge and skills to lead successful projects. Many job postings in project management courses in Brisbane require applicants to have a PMP certification.
Additionally, the PMP certification can lead to higher earning potential. Project Management Institute research indicates that PMP holders earn 23% more than non-certified peers. You can enhance your career and financial well-being by increasing your earning potential.
Furthermore, the PMP course will help you develop valuable skills and knowledge that can be applied to your projects immediately. This course teaches you about planning, executing, monitoring, and closing a project. Among other topics, you'll learn about risk management, cost management, and quality management.
In short, the PMP course is a must-have for anyone looking to advance their career in project management. It will demonstrate your credibility, increase your earning potential, and equip you with valuable skills and knowledge that you can apply to your projects immediately. Brisbane also has plenty of opportunities to take PMP courses and earn this valuable certification. 
Growing demand for PMP- Certified Professionals in Brisbane
With the rapid growth of various industries, there is an increasing demand for project managers with PMP certification. PMP certification is recognized as the gold standard for project management excellence and will increase your chances of getting a job. Many companies in Brisbane require PMP certification for their project management positions.
Several factors are driving the demand for PMP-certified professionals in Brisbane. These factors include a strong focus on infrastructure, construction, and IT. As a result, they can deliver them within budget, on time, and of high quality.
Similarly, PMP certification is crucial for organizations that want to implement industry-standard project management methodologies such as Agile or Waterfall. Professionals with PMP certifications have the skills and knowledge to complete projects on time, within budget, and to the desired quality.
In conclusion, the growing demand for PMP-certified professionals in Brisbane reflects the increasing need for skilled project managers who can oversee complex projects and deliver them successfully. By obtaining PMP certification, professionals in Brisbane can enhance their career prospects and gain a competitive edge in the job market.
Advantages of taking a PMP Course in Brisbane
Firstly, taking a PMP course in Brisbane is gaining an in-depth understanding of project management principles and best practices. Among the five project management steps, the PMP course examines initiating, planning, executing, monitoring, and controlling. You will learn to develop a project charter, create a project management plan, manage project risks, and more. This course will give you a thorough knowledge of project management methodologies and best practices.
Another advantage of taking a PMP course in Brisbane is improved job prospects and career advancement opportunities. As mentioned earlier, many companies in Brisbane require PMP certification for their project management positions. A PMP certificate will give you an edge over other job candidates and increase your chances of advancement. Furthermore, PMP-certified professionals earn a higher salary than non-certified individuals. The average salary for a Project Manager is A$1,30,000 per year in Brisbane, Australia. The average additional cash compensation for a Project Manager in Brisbane, Australia is A$10,000, with a range from A$5,500 – A$20,000.This is because the certification demonstrates that you have the skills and expertise to manage projects effectively, which is highly valued by employers. 
Moreover, project management courses in Brisbane can help you develop highly transferable skills to other roles and industries. These skills include leadership, communication, problem-solving, and critical thinking. By honing these skills, you can become a more valuable employee and open up new career opportunities in various fields. 
Therefore, attending a PMP course in Brisbane can provide numerous advantages. Also, It will help you prepare for the PMP certification exam and enhance your career prospects in project management.
Understanding and implementing Project Management Methodologies
A PMP Training in Brisbane teaches you a variety of project management methodologies, including Agile, Waterfall, and Hybrid. You can select the proper method for your project according to your requirements and constraints. Additionally, you will learn how to implement these methodologies in your projects to ensure they meet deadlines, budgets, and quality expectations.
To effectively implement project management methodologies, you should consider the following steps:
Identify project objectives

– Examine how the project management methodology aligns with the project's goals.

Develop a project plan

– Once you have identified the project objectives, you should develop a project plan outlining the key milestones, tasks, timelines, and resources required.

Allocate resources

– It is essential to allocate the resources needed for the project, including personnel and budgets.

Execute the project plan

– In this step, you should follow your chosen methodology.. Accordingly, tasks and milestones must be completed and resources allocated as planned.

Monitor and control the project

– It is essential to track the project's progress continuously and make necessary adjustments to the plan. This process includes monitoring project status, identifying risks, and implementing corrective actions.

Close the project

– Once completed, you should evaluate its success and identify improvement opportunities.
PMP Training in Brisbane can help you gain the proper knowledge and skills to implement project management methodologies.
PMP Course in Brisbane assists in building a network of professionals
A PMP course in Brisbane will also allow you to build a strong network of project management professionals. Along with meeting other professionals, you'll receive training from experienced project management professionals. It provides valuable resources such as job opportunities, mentorship, and industry insights. You can join professional organizations like the PMI Brisbane chapter and attend their events for further networking.
As a result, it takes effort and commitment to build a solid network of project management professionals. By attending industry events, joining professional organizations, participating in online communities, volunteering for industry-related activities, attending training and certification courses, and connecting with colleagues and former classmates, you can build a strong network of project management professionals, enhance your career prospects, and stay up-to-date with the latest industry trends and practices.
How to prepare for the PMP Exam – Tips and tricks
Getting the PMP certification is challenging, but if you prepare correctly, you can increase your chances on your first attempt. The following are some tips and tricks to help you prepare for the PMP exam:
In addition to the tips and tricks mentioned above, many other resources are available for PMP exam preparation. You can join study groups or work with a PMP exam coach to prepare for the PMP exam. A PMP refresher course is also available through PMI and other PMP exam prep courses. PMP certification cost is USD 405 for PMI members and USD 555 for non-members. To determine your eligibility, you can use the ProThoughts PMP Eligibility Calculator.
Conclusion
A PMP course in Brisbane is an excellent investment for professionals who want to enhance their project management skills and advance their careers. By taking the ProThoughts PMP training course, you'll gain valuable knowledge and insights into the best practices of project management and learn how to apply them effectively. Additionally, you can network with other professionals in your field, leading to new career opportunities and partnerships. PMP courses in Brisbane offer all these benefits, so it's no wonder more professionals are choosing to take them. Don't miss out on this opportunity – register now and take the first step towards advancing your career today.