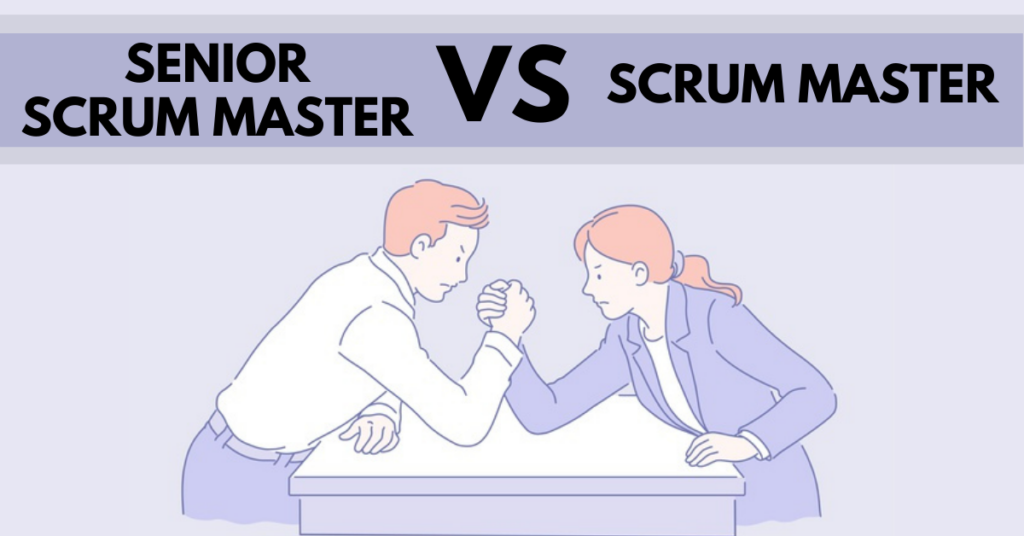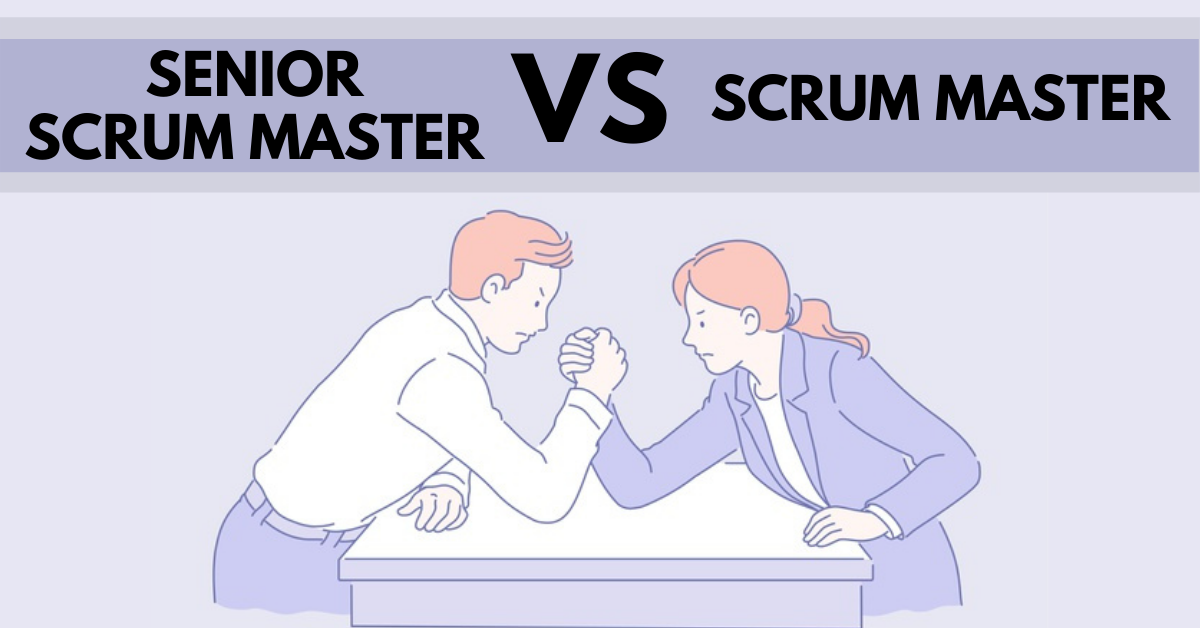 Disciplined Agile recently in last Dec '20 announced a different nomenclature for their certification journey. They named the starting level as Scrum Master (Disciplined Agile Scrum Master or DASM) and the next level as Senior Scrum Master (Disciplined Agile Senior Scrum Master or DASSM).
Many aspirants for the 1st time heard a term "Senior Scrum Master" and had pertinent doubts in their mind. There were a good number of queries on what is the difference between Scrum Master and Senior Scrum Master. With so many queries, we thought it is best to write a blog covering all the doubts.
What's a Senior Scrum Master?
Well, there's no Senior Scrum Master by designation – we do not want to address that way while implementing Agile.
Scrum Master is part of the team who has a certain role to play. And that does not essentially change from Scrum Master to Senior Scrum Master. For example, in a cricket team, all are team players and everyone comes with a specific skill. Some are experienced players and know how to adapt well in high complex situations. They are valued more in the team and the Cricketing Body gives them a high grade contract than others.
Well, this is not a perfect analogy but helps to understand why a Senior designation to the Scrum Master.
he Senior Scrum Master has more skills, more experience and thrives well in complex projects. As you gain more experience and as you develop more rapport and become allies with upper level of management, you become more equipped to solve more complex problems.
The Senior Scrum Master falls into this category where you are dealing with more complex situations and you need to work across functional units, and other teams, and upper levels of management.
How does the Senior Scrum Master role differ?
The responsibilities of a Senior Scrum Master fall somewhere between Scrum Master and a functional manager, in the context of Disciplined Agile.
Functional managers are responsible for a certain function (i.e. a marketing or finance team) whereas a Senior Scrum Master is more involved in the implementation or development of the product or an initiative. The Senior Scrum Master does not make high-level business decisions like a traditional functional manager but instead guides their team through joint decision making.
A Senior Scrum Master deals with more complex issues than a Scrum Master. They are qualified to work on a wide variety of situations involving more complex scaling factors and variations. The Senior Scrum Master job also requires more skills in planning, metrics, and reporting, and that's how the Disciplined Agile Senior Scrum Master (DASSM) Certification is evolved into. They will take a more active role in team development than a typical scrum master would.
A Senior Scrum Master has knowledge of how to work with upper management levels. By building knowledge of the various layers and other areas of their company, they will identify allies and coordinate with other teams to improve delivery of value to the customer.
Responsibilities of Scrum Master and Senior Scrum Master
Although the scope of Senior Scrum Master differs from that of a Scrum Master, the responsibilities of both the Senior Scrum Master and Scrum Master more or less remains the same.
Whom do they serve?
The Scrum Masters serve the team, helping them be their best. This is fundamentally the idea of the Scrum Master and to help the team deliver the highest value in the shortest time. They will essentially will be doing the following:
Coaching team members in self-management and cross-functionality
Helps the team focus on creating

high-value increments

that meet the definition of done.
Helps

remove impediments

to the team's progress
Ensures that

necessary events

take place and are

Positive

Productive

Within timebox
The 2nd responsibility is to Serve the Product Owner. The Product Owner is part of the Disciplined Agile team and represents what the customer wants. The Scrum Masters will help the Product Owner in the following ways:
Helps find techniques for effective product goal definition and backlog management
Helps the team understand the need for clear and concise backlog items
Helps establish empirical product planning for a complex environment
Facilitates stakeholder collaboration as requested or needed
And finally, the Scrum Masters serves the organization. They have the role to help the organization achieve agility. The will be essentially performing the following things:
Leads, trains, coaches and assists the organization in its agile adoption
Plans, advises and assists agile implementation within the organization
Helps employees and stakeholders understand and work in complex environments
Removes barriers between stakeholders and teams.
Let's rewind a little to understand the origin of the term "Scrum".
Origin of Scrum Master term
The term 'Scrum' was first used by Hirotaka Takeuchi and Ikujiro Nonaka in their ground-breaking 1986 paper, "The New New Product Development Game." They borrowed the name from the game of rugby to stress the importance of working as a team in complex product development. This was about complex product development in general, not only software products. Their research showed that outstanding performance is achieved when teams are small and self-organizing units of people and when such teams are fed with (challenging) objectives, not with executable tasks. Teams can only achieve greatness when given room to devise their own tactics to best head towards shared objectives.

Source: https://dzone.com/articles/
Challenges of Scrum Master in the current context
One of the biggest challenges you may face as a Scrum Master is for the new and "Do it Now" requests for change. These kinds of change requests from business often leads to disruption of the iteration cycles.
The iterations do not allow change requests during iteration but practically it is difficult. One way to minimize the impact is by re-prioritizing the items in the existing or upcoming sprint and ensuring proper communication with the stakeholders to ensure clear understanding of the impact of the change request.
Sometimes, the Scrum Master is seen as an extra overhead, an Admin person or even unwanted person.
Perhaps this is one of our next topics to write on Challenges of Scrum Master. Look out for that.
However, Training is a good way to start inculcating an Agile mindset and understanding the roles and responsibilities, and how it can create an impact.
Closing Points – How Senior Scrum Master differs from Scrum Master?
PMI introduced the Scrum Master and Senior Scrum Master – to differentiate their offerings and provide value to organizations and aspirants. The idea was to traverse a journey and bring Agility in the organization.
As we hear, PMI had done research with the top consulting firms and since the acceptance was high on Scrum Master, they included the term and differentiated the offerings by adding the "Senior" term.
The idea is to project it to organizations and communities of having advanced skills and therefore, bringing more value in complex projects.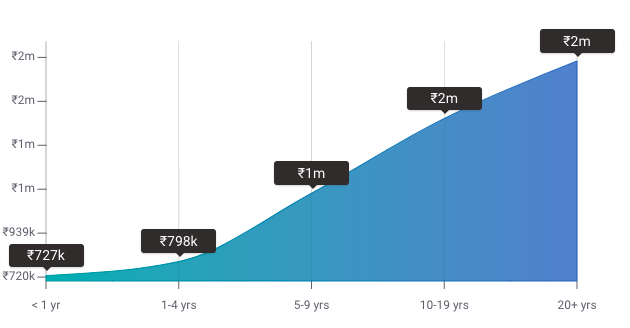 Choose your right Scrum Master – and transform yourself and your organization.
Click here to read more blogs like this, Want to know more about certification contact our experts + 91-9137309091
Name
Date & Time
Online

2 days Weekend DASSM Training Online

16th, 17th December 2023
Sat and Sun- 2.30pm to 10.30pm IST