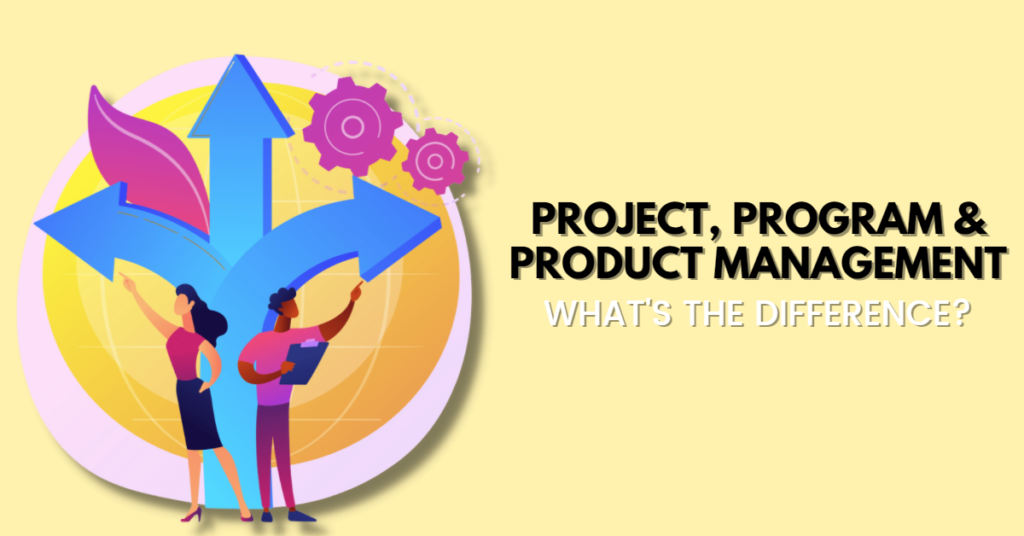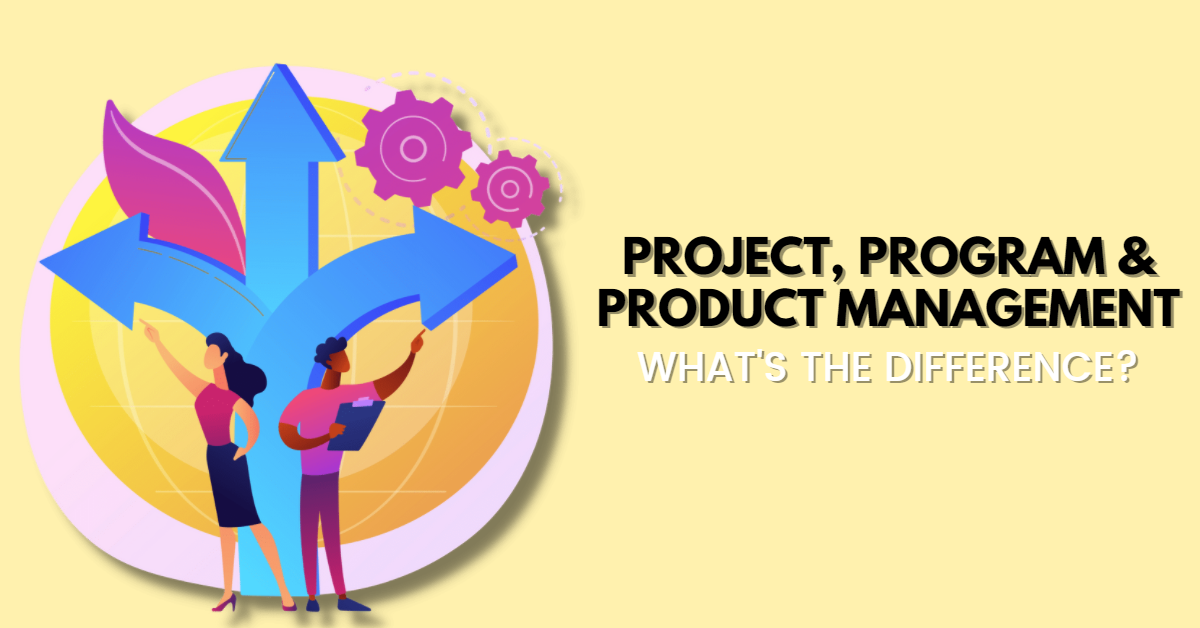 Project Management, Program Management and Product Management look similar terms but are different capabilities, though correlated and complement each other. While working in any of these roles as a Project Manager, Product Manager or Program Manager, one needs to know the responsibilities and the limits to each of these roles as well. For eg: If I am working as a Project Manager, I should be aware of who in the team is working as Product Manager or Program Manager, what they are supposed to do and what is my role on the project. Where they should be drawing the line and where you should draw the line. This avoids a lot of conflicts and helps support each other effectively.
There are several blogs which mix and confuse the difference between Program Management and Product Management. This blog is considering Product Manager in comparison with other similar roles.
Project is a new initiative with unique objectives to achieve with a start and an end date. Project starts with uncertainty at the beginning. Once completed, it needs to be transitioned to operations or maintenance.
Program on the other hand is a group of projects and operations of similar type to gain additional benefits. Similar types can be defined based on Geographies, Technical Capabilities, Domains, Skills, Products etc. Eventual target is to achieve that extra benefit by clubbing together. There needs to be a symbiotic relationship between projects and operations under a program.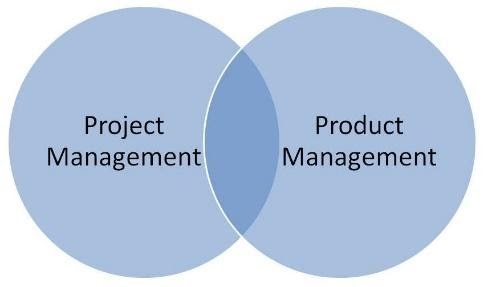 Product is just a product – tangible or intangible. Product Management could be either Project Management or Program Management or standalone role (to visualize and define a product based on which projects might be initiated) depending on the way things work in an organization and how things are perceived. Product Strategy and/or Vision and Customer Needs are the 2 primary focus areas for the product manager role. If multiple projects on a product are ongoing at any point of time, then Product Manager can easily qualify as Program Manager. This is with an assumption that the target is to achieve that extra benefit. Just by managing multiple projects, one does not qualify as a program manager. Purpose needs to be understood.
Another way of looking at it or understanding the difference is: "Product" is the deliverable result produced by a project. "Project" is the effort required to produce a "product".
Product managers own "what" and "why".

Project managers own "how" and "when"
Product Lifecycle and Project Lifecycle are also not the same. Products once launched in the market, changes as per product roadmap, customer needs and response from market. Projects once started, need to complete with set objectives within given constraints of scope, time, cost, quality, risks, resources and stakeholder satisfaction.
Project managers may move on to new projects after the existing project is completed. But product manager stays on board to continue with product development.
Product Manager as compared to Project Manager or Program Manager need to be more technical with knowledge about product specification, features and functionalities. Program Manager is normally a middle management person being sandwiched between the technical team and senior management. The job looks less challenging to those who are not involved and viewing from the periphery but is not the case. It needs experience and good interpersonal and management skills to deal at the same time with all three levels – juniors, seniors and colleagues and getting the work done.
If we go with a traditional approach: One should aspire to get into team member roles, learn the tricks of the trade, get trained, apply and succeed or fail, learn from experiences and then with ample knowledge and experience, Product Manager could be the first step to achieve in one's career. Once in a technical and techno functional role, one should look to get purely into a functional role wherein Project Manager role can be aspired for. After spending a good number of years as Project Manager or Product Manager, one can aspire to get into the Program Manager role.
But at times, organizations hire direct freshers with management degrees as Product Managers or Project Managers from reputed business schools. Associate Project Manager or Product Managers similar roles are offered to them. With on-the-job experience and based on their performance, skills and attitude, they get promoted to Project Managers or Product Managers. Nowadays, many corporations expect project managers to be in techno functional roles. This is the case where technical aspects are critical for the projects or focus is on just one or two technical aspects. This is a slight practical deviation from a theoretical role defined for a project manager.
At times these roles overlap with each other and the same person might be working as both Product and Project Manager.
Leadership qualities and interpersonal skills are either inherent or need to be developed. But without these, one cannot succeed in any of these three roles. It is better to delay than to fail, if self-assessment tells that those skills and capabilities needed are lacking. One needs to develop them first and then only aspire to get into these roles. Training and certifications are good ways to develop those skills and update organizations about the same and your interests.
Several certification authorities offer various certification courses with a lot of variations in these areas to opt from.
Product Management courses might vary based on the domain and industries one is involved in. Product management in Software, Manufacturing, Construction and several others industries will vary substantially and hence there are courses aligned to each. Mindset and approach can change drastically with change in industry.
But for Project Management and Program Management that is not the case. These two can be and actually are domain or industry agnostic. Hence general principles, guidelines, approaches and tools-techniques with slight customization as needed can be applied successfully.
Project Management Institute (PMI) offered courses in these are:
CAPM: Certified Associate in Project Management (For starters)
PMP: Project Management Professional (For experienced professionals)
PgMP: Program Management Professional (For senior project managers)
There are many others as well that can be checked on the PMI website.
To check eligibility, one can use the following eligibility calculator:
For More drop a mail on [email protected] we will be happy to solve your queries.
Happy Reading!!