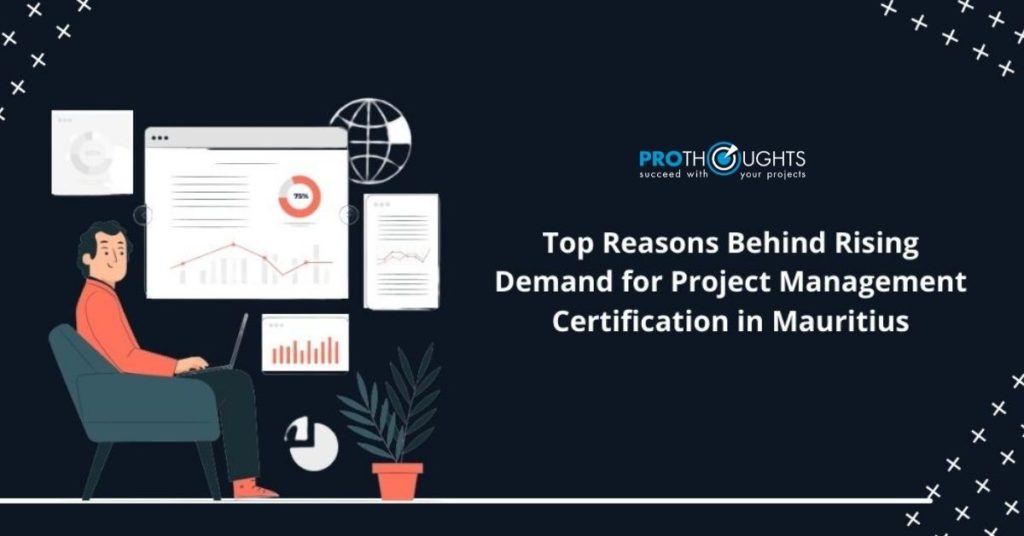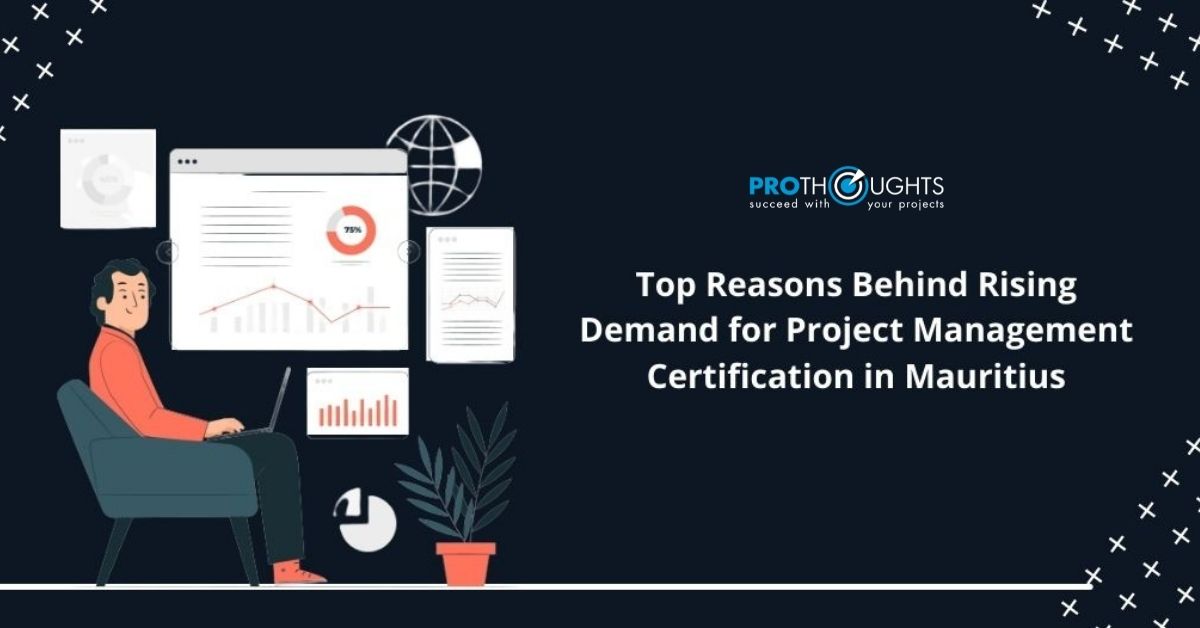 The Project Management Professional (PMP) certification is a worldwide recognised professional certification for project managers issued by the Project Management Institute (PMI), a non-profit professional training institute and certifying organization based in the United States. It is vital for project managers who want to advance in their professions.
The following are the top reasons behind the rising demand for Project Management Certification in Mauritius:
PMP Certified Professionals Assist You in Obtaining Industry Recognition:
Compared to those who are not qualified, PMP certified professionals are armed with abilities that allow them to manage projects more efficiently, smartly, and robustly. Certified individuals save a significant amount of time and money since they complete tasks in less time and at a significantly higher rate due to their knowledge and abilities.
Because every firm strives to decrease project costs while maximizing productivity, PMP training has gained an excellent reputation among employers in Mauritius. Certified experts are required to reach this aim; hence, the demand for PMP is expanding daily in Mauritius.
PMP Certification is not restricted to a single sector.
The skill gained via PMP certification may be leveraged across sectors and locations when it comes to practical application. The PMP certification is not restricted to a specific standard, practice, or organization.
Obtaining PMP training and certification offers up a plethora of professional alternatives. This certification has received widespread acceptance in various areas, including IT, aerospace and military, utilities, telecommunications, manufacturing, and banking and finance, to name a few.
PMP Helps You Get a Higher Salary
The PMP Course is designed to assist people in building management knowledge and excel at managing in various sectors. Taking the PMP employment opportunity offers significant income potential, guaranteeing you a high-paying job. An employer would always prefer a PMP educated and certified applicant over a non-certified one in many sectors.
Employers always look for the PMP Certificate on a CV as proof that the individual is up for new challenges in a project management capacity, is dedicated to professional growth, and knows how to see a project through from start to end. It also demonstrates an employee's dedication because it takes a significant effort to become trained and qualified.
PMP Certification Enhances Your Skills
Preparing for the PMP Certification test will need you to expand your understanding of project management domains such as monitoring, planning, executing, initiating and managing, and ending the project.
You can comprehend the critical components of a project charter, such as goals, assumptions, resource needs (material, human, and financial), risks, and restrictions. This comprehension of concepts, communication, and objectives can assist you in improving team performance and the effective execution of a project. PMBOK® also functions as a standard language among project managers inside a company.
Provides Networking Opportunity
PMI regularly holds gatherings in key cities across the world for PMI club members. These sessions are primarily designed to assist participants in earning Professional Development Units (PDUs). These units are necessary to meet Continuous Credential Requirements (CCRs).
PMI meetings are scheduled at a specified time to advertise such positions. There are many additional online and physical groups where PMPs may connect, and these communities aid in the development of professional networks. This qualification also enables you to mentor PMI PMP applicants.
Overall, it is clear from these considerations that the PMP degree may bring significant value to project managers' careers. This PMP Certification will help you advance your career by enhancing your management abilities. Authorized training and certification providers, such as ProThoughts Solutions, hold PMP batches regularly. Please get in touch with us if you want to join this fantastic course.

Name
Date & Time
Online
August Batch (4 Days – Weekend) – PMP Online
20th, 21st, 27th & 28th Aug 2022
9:00am to 6:00pm, IST
Know More
September Batch (4 Days – Weekend) – PMP Online
17th, 18th, 24th & 25th Sept 2022
9:00am to 6:00pm, IST
Know More
October Batch (9 Days – Weekdays) – PMP Online
11th to 14th & 17th to 21st
7:30pm to 11:30pm
Know More