There's a reason project managers in over 200 countries have earned and maintained their PMP certification. It provides genuine value in the form of a professional reputation, in-depth knowledge, and greater earning potential.
And those advantages are long-lasting. It's not only about increasing potential earnings over the course of a career. The PMP Certification is all about receiving credit for what you already know while also developing your project management abilities. It's all about pushing yourself to excel, and then getting acknowledged for it.
Project management certification is in high demand as it has emerged as a course that distinguishes a competent professional. The PMP certification assists people in moving up the job ladder and significantly increasing their income. This certification validates aspirants a project management abilities and allows them to better manage future projects.
According to a recent PwC survey, project managers with PMP certification handle more than three-quarters of high-performing projects. Moreover, organizations with more than one-third of PMP qualified managers outperform non-PMP certified companies in terms of project performance. And there's more, in 2016, the PMP certification was the fifth highest-paying certification.
Let's witness the rise of PMP Certification
Get more details of PMP Certification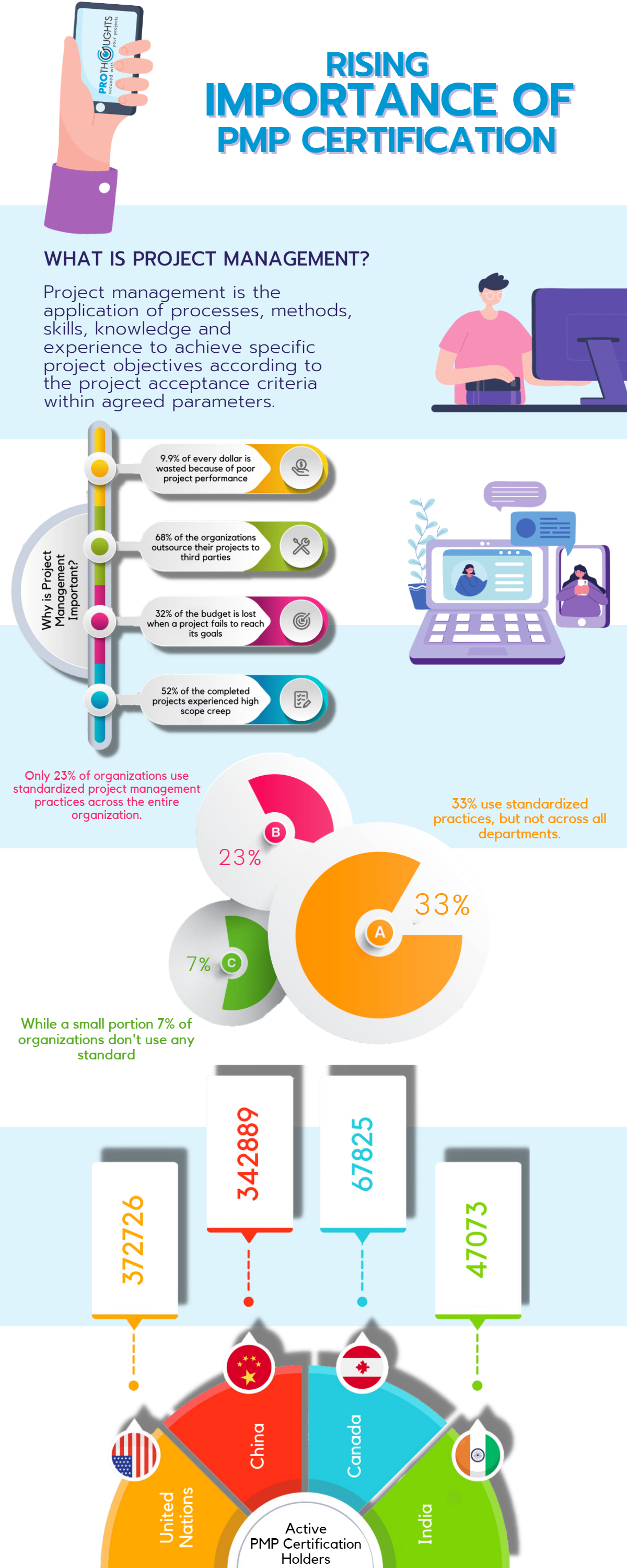 Upcoming PMP Workshop
Name
Date & Time
Online
November Batch (4 Days – Weekend) – PMP Online


4th, 5th, 11th 12th Nov 2023
9:00am to 6:00pm, IST
Know More
December Batch (4 Days – Weekend) – PMP Online


2nd, 3rd, 9th, 10th Dec 2023
9:00am to 6:00pm, IST
Know More