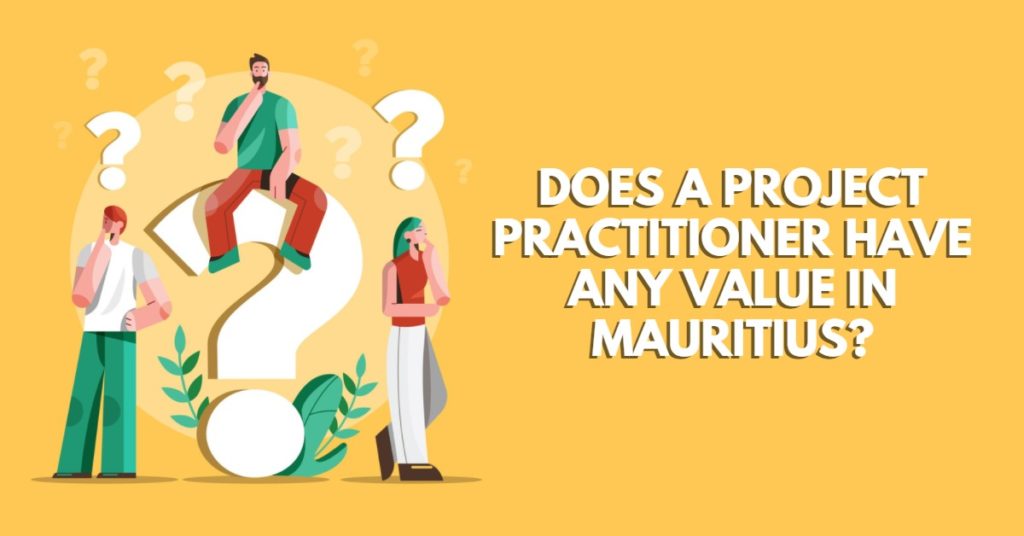 Did you know that only 6% of the Project Managers are PMP Certified across the globe with a global population of 19 million Project Managers?
Wherein there are 10,000+ Project Managers in Mauritius.
PMP Certification plays a very important role in the life of Project practitioners as the Certification not only help the individuals to get the global accreditation but also helps the Projects, Organization and the community with the best Project Management practices.
PMI's latest report says that an average PMP Certified professionals earn 22% higher than compared Non-PMP Certified Professionals.
A Salary rise by 58% high in South Africa regions.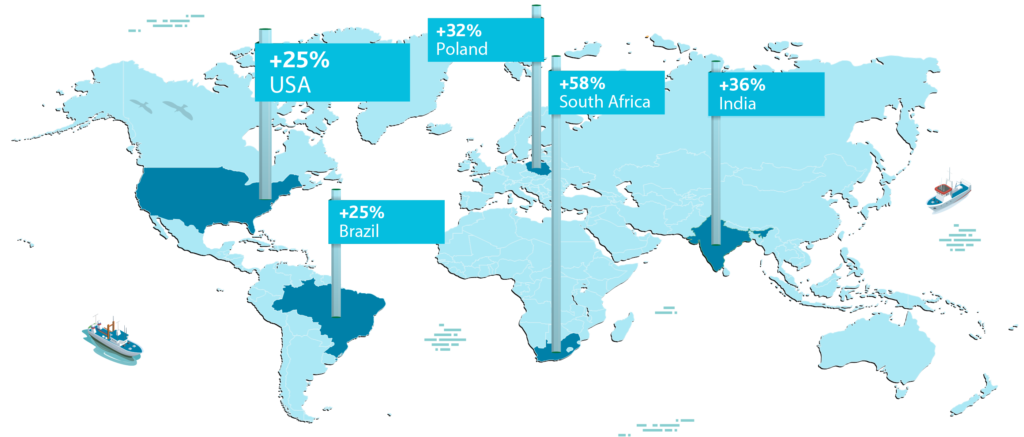 Image source: PMI – Project Management organization
What is PMP Certification?
PMP Certification is one of the most prestigious certifications for Project Managers or aspired Project practitioners around the globe. PMI (Project Management Institute) – USA is the governed body for PMP Certification and organizes the PMP Certification.
What Are The Topics Are The Subjects Related To Projects That You Will Learn About Being Project Practitioners?
Lesson 1 : Creating a High-Performing Team
Lesson 2 : Starting the Project
Lesson 3 : Doing the work
Lesson 4 : Keeping the Team on Track
Lesson 5 : Keeping the Business In Mind
Eligibility Criteria for PMP Certification?
To apply for PMP® Certification you require the following,
4500 or 7500 hours of Project Management Experience
Three (3) years of Project Management Experience within the past eight-year period prior to the application OR Five (5) years of Project Management Experience within the past eight-year period prior to the application
36 unique (non-overlapping) months of Project Management experience OR 60 unique (non-overlapping) months of project management experience
35 contact hours of Project Management education.

PMP Certification Cost
The exam fee for the PMP® Certification exam is $405 for PMI® members and $555 for non-members. The Re-Examination fee is $275 for PMI® members and $375 for non-members.
How PMP Certification Will Help Project Practitioners In Mauritius?
(a). Global Recognition
PMI accredited PMP Certification is one of the most premier Certification in the Project Management community. A PMP Certified gets to join the elite group of Project practitioners. Although a PMP aspirant needs to renew the certification every 3 years by contributing towards the Project Management community. There is a huge scope of global networking once you are PMP Certified. Linkedin itself has around 12 million and more Project Managers globally and 100+ Project Managers based community and groups.
(b). Career Growth
A lot of Project practitioners get stuck with their Project management career. PMP Certification helps them to get in the limelight and get highly recognized for any future Projects. PMP Certified Professionals get growth in the Project Management field and get career options like Senior Project Manager, Project Director, PMO, Program Manager, Senior Program Manager and more. Project Managers with PMP Certified get plenty of opportunities when it comes to offshore Projects and bigger projects compared to Non-PMP Certified practitioners.
(c). Better Project Success rate & Skills
Apart from recognition, a PMP Certified individual learns the best Project Management practices. While preparing for the PMP Certification an aspirant gets to learn subjects like Project Integration Management, Scope Management, Schedule Management, Cost Management, Quality Management, Resource Management, Risk Management and more.
According to the PMI research, across all industries, the average percentage of projects that are deemed failures is 14 per cent. Thus the PMP Certified Professional are always provided with the Projects where they can perform better and provide better results.
(d). Better Salary
With PMP Certification the Project managers earn in the range of 25% to 60% higher depending on the geography/ location.The average salary for Project Managers differs with the overall experience in Projects
The average salary for a Project Manager, Information Technology (IT) is Rs 1,764,000 OR MUR 9,87,618 in Mauritius.Source – Payscale
How to get started with the PMP Certification in Mauritius?
PMP training Mauritius comprises four important components which make any PMP aspirants life easier.
(a). Choosing the right institute
Always choose the PMI based premium ATP training partner who is registered with REP ID. There are multiple players in the market and choosing the right one just makes the whole preparation easier. You can check on PMI's website or check on Search engines for the best training institute.
(b). Recognized Instructor
One of the important factor while choosing the right institute also includes choosing the best training instructor. There would be a lot of practitioners who would be training while working. We would rather suggest going with the In-house instructor since they would be available to guide you accordingly even post-training. Look for the better reviews who can focus individually and guide you during the exam preparation
(c). Choosing the best material
PMP exam preparation completely relies on the material an aspirant choose to prepare. Although most of the PMP Training provider institute provides you with the PMI based PMBOK guide, still PMP aspirants find Rita Mulcahy material as an add on material which makes them easy to understand the Project Management concepts easier and makes them clear the exam in their first attempt.
(d). Post Training support and PMP Exam Simulators
Once an aspirant completes the training, he/she needs to prepare a calendar for the preparation of his PMP Exam.While you practise your PMP Exam questions with the Mock exams you would also require assistance and remarks from the Instructor which can help you to push ahead with your Examination. Once you get to see good results in the PMP Mock exam you can go ahead with choosing the dates to appear for the PMP Exam. An aspirant needs to register with PMI for the examination and thus would require assistance from the support team.
YOU ARE PMP CERTIFIED !!!!!!!
(e). PMP Certification Renewal
Your journey doesn't end with acquiring PMP Certification Credentials from the PMI. Since it comes with the validity of 3 years it is easy for the PMP Certified aspirants to renew the Certification as well. Getting proper support from the Training Institute will help you to gain 60 PDUs which helps in renewing the PMP Certification.
Webinars, blogs, Videos, PMI based certification and other contribution towards Project Management with the help of the experts will guide you to get your PMP Certification renewed.
Upcoming PMP Certification Training in Mauritius
Name
Date & Time
Online
May Batch (4 Days – Weekend) – PMP Online


20th, 21st, 27th & 28th May 2023
9:00am to 6:00pm, IST
Know More
June Batch (4 Days – Weekend) – PMP Online


17th, 18th, 24th, 25th June 2023
9:00am to 6:00pm, IST
Know More
For PMP Aspirants, there are various Modes of learning as well,
Classroom Training
Online learning
Elearning
Since PMP Certification is one the toughest Certification, you can also yield the best results and benefits once you gain the Certification.
Want to know more about certification contact our experts + 91-9137309091