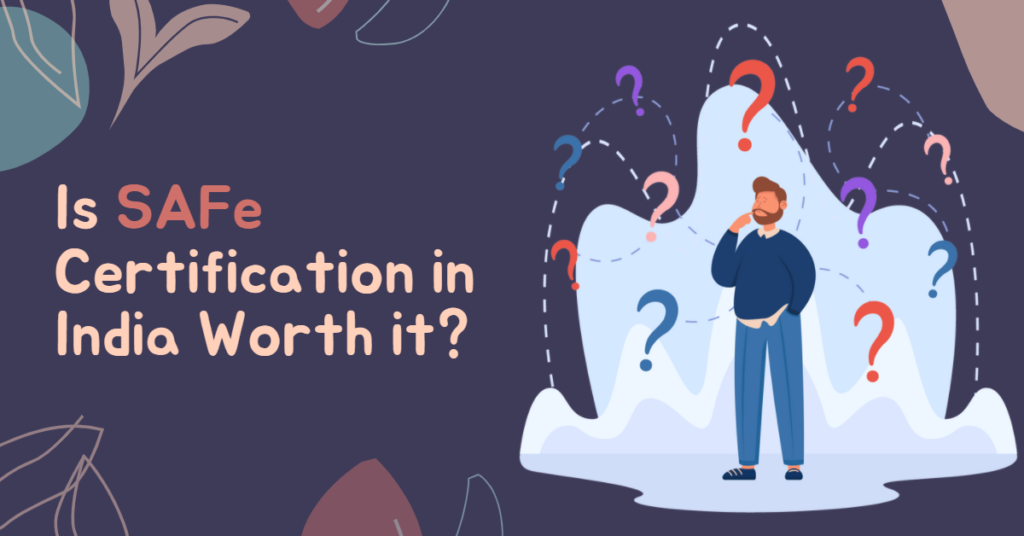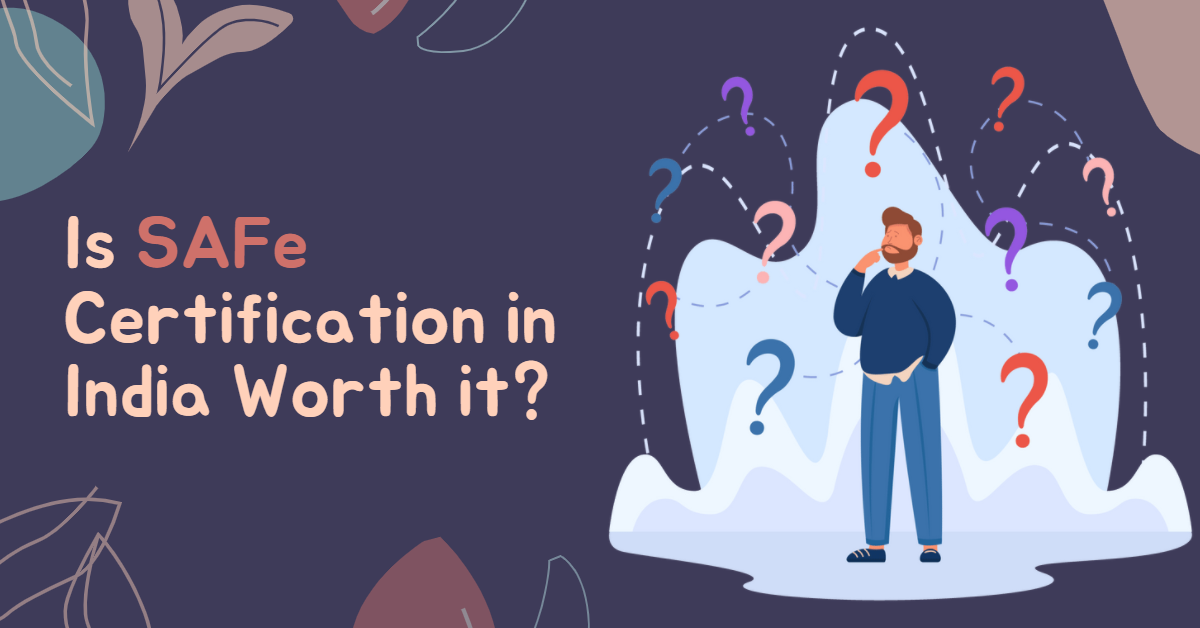 Agile methodology's SAFe Framework is one of the most promising and helpful approaches available. Now that most businesses have adopted Agile-Scrum approach, they are gradually transitioning to SAFe because SAFe provides more benefits than Scrum. SAFe assists in working with numerous scrum teams to construct massive systems, whereas Scrum caters to small and not-so-complex projects that may be worked on by a single team. To have a complete understanding of SAFe, one needs attend SAFe Training or SAFe Agile Certification. This post will teach you why you should take-up SAFe Agilist Certification and why SAFe Certification Course is Worth it. Let's get started…
Top 5 Reasons to opt for SAFe Certification
Mastering the Difficulties
SAFE Certification helps in understanding the challenges that large businesses encounter. SAFe training assists in understanding the complete company and its end-to-end flow. Understanding the different value streams allows one to quickly master the obstacles and assist enterprises in moving forward in their journey with the customer. It helps in learning numerous aspects of the business and obtaining a thorough understanding of processes. Previously, a person only knew the individuals with whom he or she interacted, but with SAFe, they can now gain information at all tiers, both in terms of delivery and roles and duties.
Globally Recognized
One of the widely acclaimed certifications is SAFe Agilist. SAFe Agilist Certification is recognized and accepted internationally. So, with SAFe Agilist Certification, you can work anywhere around the globe since you have relevant and appropriate credentials, capabilities, and expertise to back up your desire.
Increased Salary
Scaling Agile is regarded a rare expertise in the market, hence Scaled Agilists are compensated well. You might expect a big rise in your new work or the next assessment if you are SAFe certified. The accreditation also raises your profile and prepares you for the job market, enhancing your employability. As per market data, SAFe certified professionals are paid at least 25% more than their non-certified counterparts. You can start your SAFe adventure with the 'SAFe Agilist' certification, which is the basic qualification.
Makes Your Profile Stand Out
Adding a SAFe Certification to your resume is like adding a feather to your hat that distinguishes you from the throng. It adds a lot of weight to your Profile and is in high demand all around the world. SAFe certification provides you with a comprehensive understanding of terminology and processes, as well as knowledge of numerous facets of working in a scaled agile company that would not be achievable without certification. This is one of the reasons why organizations actively seek individuals with SAFe certificates rather than hiring in-house or someone without a SAFe credential. Because of the SAFe Certification, your profile is automatically picked for discussions at the outset, as you will be meeting their primary requirements.
Lean Agile Technique.
Lean Agile is based on the Agile Methodology, which is a collection of principles, theories, and strategies that are supported by the SAFe leadership, and SAFe, in turn, is based on the Lean Agile methodology. The Lean-Agile method is all about accepting, permitting, and putting the Agile primary ideas, standards, and procedures into effect. SAFe's baselines are three important point or fact streams: Agile development, Lean product development, and system concept. Professionals will learn how to adopt and execute the Lean Agile Approach with Safe certification and training.
Closing Lines
SAFe Agilist Certification is worthwhile since it helps in the administration of a person's credentials. It provides access to a wealth of tools, such as professional development, to help them maintain their SAFe skills up to date and relevant.
These were just a handful of the advantages of obtaining this certification. As more companies embrace the Scaled Agile Framework, the opportunities will indeed keep growing. And believe me when I say that now is the perfect moment to get a SAFe Certification. Based on the job descriptions we see presently, it wouldn't be unreasonable to suggest that in the future, this certification will become a must for any company trying to grow Agile. If you have any further questions, you can contact us through calls, WhatsApp and mails! We wish you the best of luck in your SAFe Career!

Upcoming Batches
Name
Date & Time
Online
2 days Weekend SAFe Certification Training Online


5th & 6th March 2022
Sat and Sun- 9.00am to 6.00pm IST
Know More
2 days Weekend SAFe Certification Training Online


19th & 20th April 2022
Sat and Sun- 9.00am to 6.00pm IST
Know More