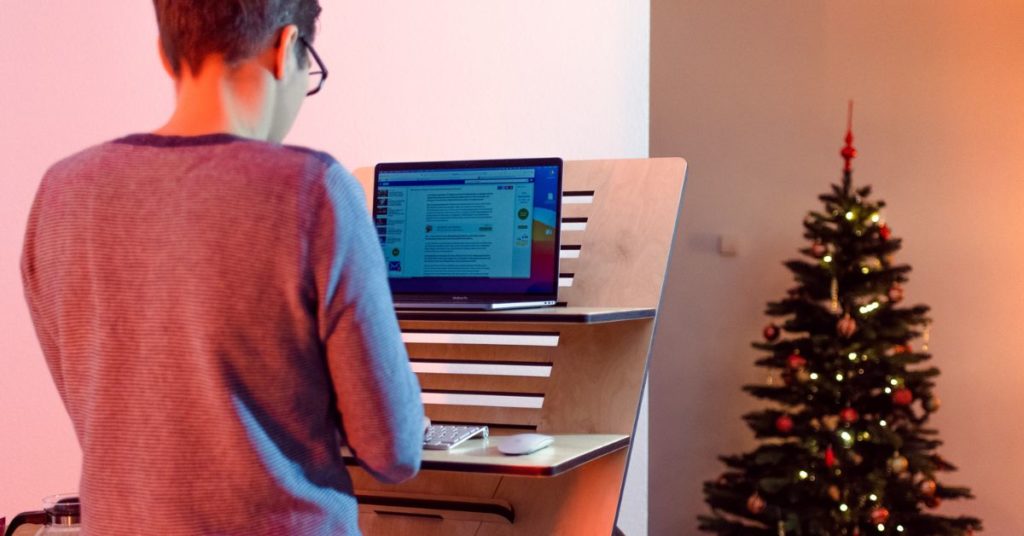 Finally, the Christmas holidays are around and Pro-Santa is here with Christmas Gifts for Disciplined Agile Certification aspirants.
Open Them Now…
We have finally entered the last week of the Year, a festive season that people all around the globe, very eagerly wait for. A festival where weather chills up your mood and decorated houses make the landscape look more beautiful. As we start decorating our Christmas Tree and stuff our bellies with raisin pudding, fruitcakes, apple pie, Christmas cake, etc., we also need to think of beautifying our skills professionally, to shine in today's competitive world.
You might be wondering, taking up an Agile certification course in the Christmas season, is it a good idea?
Definitely, Yes! I completely know that the Christmas season has the vibe of vacation, relaxing, etc. so, you can enrol now to begin your course in the new year.
To, help you crack your Disciplined Agile exam, ProThought's Santa is here with 5 Gifts that help you in obtaining your DASSM Certification or any other disciplined agile certification effortlessly.
Let's
Start Opening the Christmas Gifts
Gift 1: Understanding 'Why'
The first Christmas Gift that we have unwrapped in understanding 'why'. Understanding 'Why' is very important whatever you take up, in this case, many Disciplined Agile aspirants take up DASSM Training or DASM training without understanding why they are taking up this particular disciplined agile course, which makes the aspirants demotivated and then they start losing the interest. You need to ask yourself, 'I know DASSM certification is worth it, but can I sustain to do the hard work to prepare, train, and pass the certification exam?'
If you get the answer yes, then you should enroll and start with your course as soon as possible.
Gift 2: Disciplined Agile Training
Santa's second gift brings your attention to the need for premium and PMI registered Disciplined agile training institutes, and how they can ease your DASSM certification process. This gift also helps you in understanding how to choose the right training provider, prepare for the training and complete it successfully.
Unlike the PMP Certification, PMI-ACP, PMI-DASSM, or some of the Professional Scrum Certifications, the Disciplined Agile certifications require that you take a training course. And for that, you should choose the training institute that is PMI Authorized Training Partner. There are Project Management Institutes that are authorized by PMI and offer DASM, DASSM training with other agile courses. One of the best examples of the best PMI authorized Project Management Training Institute that offers DASSM Certification is ProThoughts Solutions. They have a wide presence in India with their headquarters in Mumbai, and they are expanding worldwide with a presence in Middle-east, African regions, and North America.
Gift 3: Mantra to Crack Disciplined Agile Exams
This Christmas Gift has the mantra to crack your DASSM Exam and emerge as a successful Project Manager. As we have heard from our childhood 'Practice makes Man Perfect' we just need to apply that here. Many Agile Training providers including ProThoughts offer Practice tests or Mock Exams for various project management certifications, including DASSM Certification. Keep taking these mock tests and rework your incorrect answers until you start passing consistently. Experts also recommend that you should attend an exam prep session, offered by trainers.
Lastly, revise your training materials and rewatch some of the videos associated. Moreover, dedicated Project management institutes like ProThoughts also provide a detailed study that ensures that you review the most relevant materials and refresh your memory of them.
Gift 4: Exam Tips
As we unwrap this gift, there is a spark of motivation that has emerged. This gift provides some information on the exams. The DASM and DASSM exams are not supervised but they are timed, and that is enough for attendees to get stressed out. You will have 90 minutes to complete the 50 questions on the exam. That is enough if you are well familiar with the study material. Though it is an open book exam, we would recommend that you try to look the answers up! Experts provide several tips in this area to easily succeed in the exam.
Gift 5: Box of Cakes
The final gift is full of sweetness with a box of cakes! This box also resembles the celebration of your accomplishment. Yes, you have successfully passed the DASSM Certification exam. This box also has a form where you can add your hacks that helped you in successfully passing the disciplined agile exam.
It's Time to Play Christmas Carol
Disciplined Agile is a toolkit that focuses on the decisions you need to consider, the options that are available to you, and the trade-offs associated with these options. It also showcases how to effectively combine strategies from Scrum, Agile Modeling, Extreme Programming, Agile Data, SAFe, and many other approaches in a tailorable and scalable manner. Businesses that adopt Disciplined Agile go to market sooner, deliver value faster, and make their customers happier. So, with a DASSM Certification, you upgraded yourself as a project manager, and now it's time to sit back, play the Christmas Carol and enjoy your Christmas vacation.
Merry Christmas!!!
Happy New Year!!! From ProThoughts Solutions.