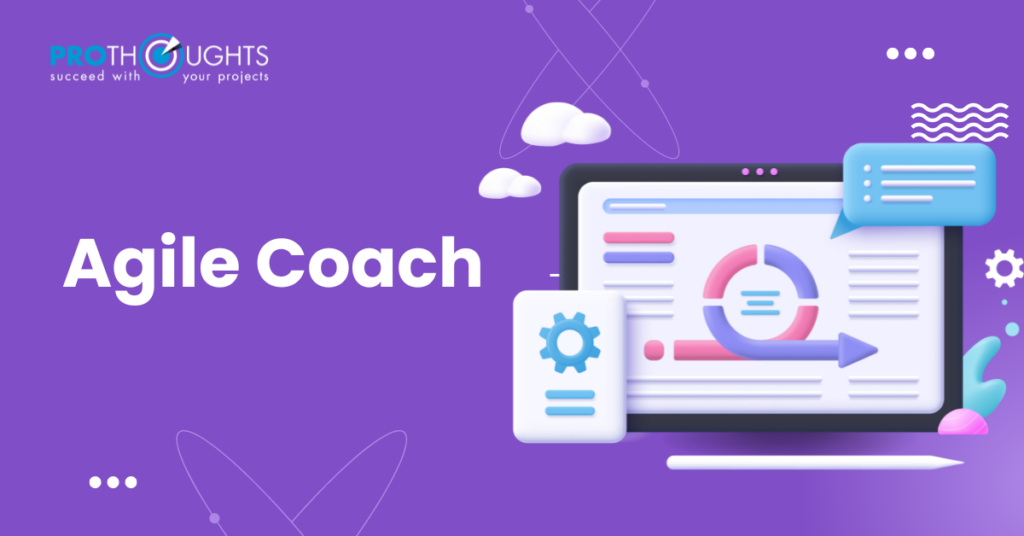 Have you ever thought about what an Agile coach is or why Indeed named it one of the greatest jobs in the world? Agile Coaches enhance organizations while improving productivity and teaching individuals new skills. They also create an encouraging work atmosphere for both themselves and other people.
This process begins with a Disciplined Agile Scrum Master (DASM) and ends with a Disciplined Agile Coach (DAC).
Let us understand what an Agile Coach does, what advantages they offer, and if this is the ideal career for you.
Table of contents
What is an Agile Coach?

Is certification for Agile Coach important?

What are the benefits of Agile coaching?

The demand for certified Agile Coaches

Skills of an Agile Coach

What makes an Agile Coach different from a Scrum Master?

Conclusion
What is an Agile Coach?
An Agile Coach is a person who accompanies individuals, teams, and organizations to implement "agility". The goal of Agile is to assist teams in enhancing their way of working. The Agile Coach is a problem solver. Coaches focus on teams, and interrelated teams, and can even work with entire organizations.
In a way, It is a Collection of all Agile Scrum Masters, Team Leads, or any other positions. To solve issues within teams, across teams, and across organizations, they bring a variety of experience and skills. Therefore, Agile Coaches frequently collaborate with Scrum Masters to help them enhance their methods of operation and support within their teams in order to provide more effective results.
Is certification for Agile Coach important?
Agile is simple to learn but challenging to master, which is why many managers have difficulty adapting. The majority of these issues arise from teams, departments, or the entire business. Although having high expectations about how simple it is to implement Agile
For instance, Scrum appears to give a universal solution that is simple to execute, which is a major draw. Every situation is unique, and despite having followed all necessary Agile processes, many project managers still face difficulties.. Alternately, there are situations when Agile appears to be effective in one business unit but not in another.
This is the situation where an Agile Coach Certification adds value to the team. It is his responsibility to determine why Agile is failing to produce the desired results and what actions should be taken to correct the problem.
By successfully applying the Agile technique in your company, you can also look for Agile Coach Training to boost your career.
What are the benefits of Agile Coaching?
Agile Coaching offers various organizational, interpersonal, and operational benefits.
Companies that prioritize restructuring or improving their workflows with outside assistance frequently provide testimonial proof of
The successful execution of a project despite growing difficulties

projects completed on time or even ahead of schedule and on budget

a simplified process for carrying out major modifications

improved corporate culture
The demand for certified Agile Coaches
Leading to the rapid adoption of Agile, the market for Agile Coaching has been expanding quickly. Scrum masters, a subset of Agile Coaches, were listed in the 10th position in LinkedIn's "Most Promising Jobs" overview with base salaries of about $100,000 and 104% year-over-year growth in job openings.
Agile Coaches who work with multiple teams often earn between $126,258 and $138,000 a year in salary. We'll talk about how project managers may collaborate with them effectively and offer some insight into how PMs might eventually become Certified Agile coaches.
Well-known financial institutions such as Barclays and Franklin Templeton have used Disciplined Agile. Organizations like IBM, TCS, HCL, and others have recently adopted disciplined agile, and many are now exploring the toolkit.
Skills of an Agile Coach
It is a model that explains the performance areas that an Agile Coach is required to have in order to perform their role: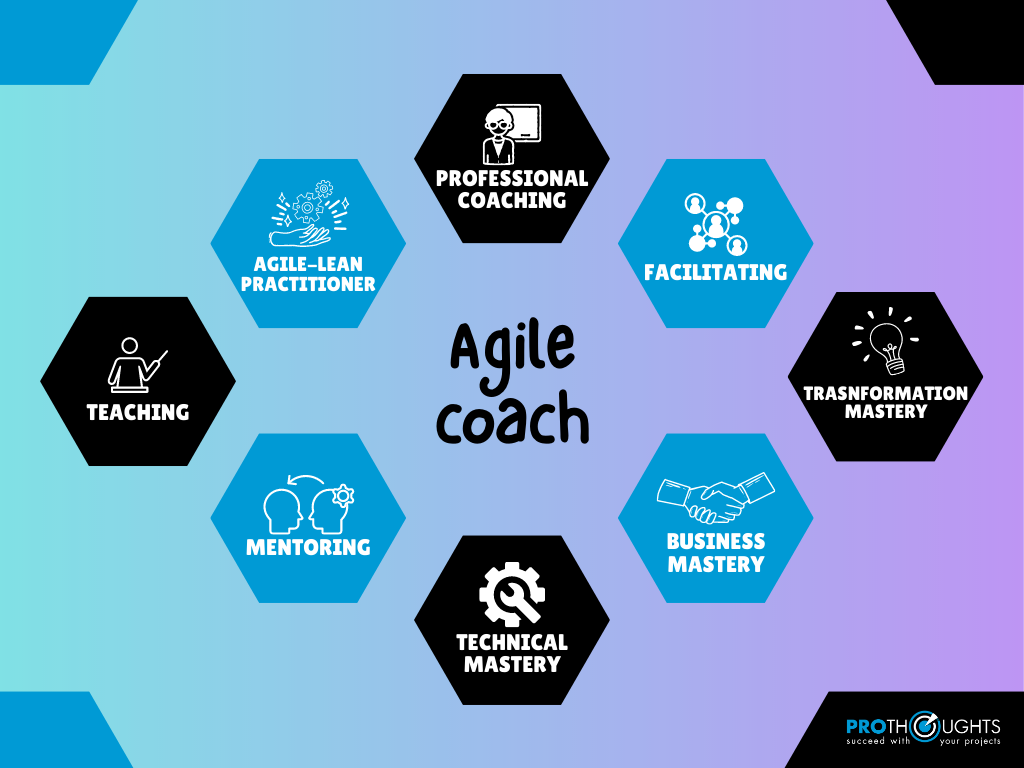 Agile Lean Practitioners
–
It describes the practical expertise needs with agile frameworks (such as Scrum, Kanban, SAFe, etc.), as well as how they must integrate and, hence, reflect in their actions, the concepts that agility supports (transparency, collaboration, openness to learning, to change, etc.).
Teaching-
One must have a complete understanding of a subject before being able to instruct others on it efficiently. In a way that facilitates learning, enables individuals to understand the concepts, and use them in their daily life. Typically, an Disciplined Agile Coach will receive training on agile-related topics.
Mentoring-
The ability to mentor involves imparting knowledge, providing support, tutoring, and depending on one's own experience. Also, knowledge in order to encourage others' personal and professional development.
Technical Mastery-
It is the mixture of knowledge and practical experience necessary to work in a given industry. The term "agile" is frequently used to refer to all facets of a business, despite having originally been intended to indicate software skills.
Business Mastery-
Knowledge of the business and industry in which an organization operates, focusing on what value and innovation represent.
Transformation Mastery
–
Demands practical expertise in supporting and increasing transformation processes while offering a holistic perspective.
Professional Coaching-
As part of the professional coaching competency, the individual is guided through reflection. Also, the creative learning processes in order to reach their full personal and professional potential.
Facilitating-
It refers to the skill of leading a group of individuals in interaction and collaboration.
What makes an Agile Coach different from a Scrum Master?
| | Agile Coach | Scrum Master |
| --- | --- | --- |
| Role | Outsider in a team | Insider in a team |
| Positioning | Problem solver | Facilitator |
| Focus Area | Team | Team |
| Skills | Multi-skilled | Beginner level |
| Experience | Agile Coaching Experience- Multi-year experience | Can be a beginner level as well |
| Works with | Often leadership and Management levels, as well as the team, | Works mostly with the team |
| Knowledge | Lean-Agile Practitioners, teaching, coaching, mentoring, technical mastery, business mastery, professional coaching and facilitating | Limited in all aspects |
| Duration | Temporary. Has come to solve a specific problem and self-organize the team | Permanent. A critical member of the team |
| Strategic Focus | Works to create strategic change and can be part of Agile Transformation | Tactical focus on day-to-day administrative details of the project. |
| Way of Working | Tries to understand how process creates bottlenecks and tries to improve the Way of Working | Ensures how the existing practice or method should be done. |
| Switching of Roles | Can take the role of Scrum Master | Cannot be an Agile Coach unless trained and developed |
| Similarities | Understands the current way of working, delivering value, Monitoring, and facilitation. | Understands the current way of working, delivering value, Monitoring, and facilitation. |
An Agile Coach doesn't specifically help people or teams. Instead, they ensure that Agile processes are established and implemented. While Scrum focuses on managing a specific project team, Agile aims to improve an organization as a whole.
Because a Scrum master helps in instructing teams on how to perform tasks. While a Scrum master can mentor product owners, development teams, and the greater organization. Your priorities are closely aligned with current tasks.
Conclusion
One needs to maintain a few points in mind if one wants to develop into one. You must first know the agile technique and how it may be used in different business contexts. Additionally, you'll need to be able to motivate and effectively communicate with your team. Last but not least, you must be able to spot potential obstacles and manage them. A fulfilling experience might result from being an Agile Coach if you have the required abilities and knowledge.
There are increasing indications that Disciplined Agile is performing well for companies. Although it is still early, the recently introduced Agile Coach Certification will prove to have a positive effect on the adoption of the Disciplined Agile toolkit. If the end goal is agility, it is time for companies to take the Agile coaches.
Disciplined Agile and their Disciplined Agile Coach certifications are offered by ProThoughts. It is the only one in Asia, the Middle East, and Africa to provide DAC Certification courses.
This Agile Coach Course will cover both the principles of Agile as well as more complex ideas, methods, and skills that a successful coach should have.
After completing the course, you will have all of the knowledge and skills required to succeed as an Agile coach.
Watch our customer feedback video to understand more about the value of Disciplined Agile Coach Training and this credential.